[su_button url="http://revolutiondogsports.com/2021/12/27/the-loss-of-a-legend/" target="blank" background="#912c36″ size="5″]The Loss of a Legend by Liz Carter[/su_button]
In December of 2021, we lost a NASDA legend, Clooney.  You can watch the presentation from the 2022 Invitational above.  Clooney was one of those special dogs that not only represented the versatility of NASDA but helped shaped the sports you see today.  Linda and Clooney have left an incredible mark on NASDA and our lives have been changed for the better by having them in our lives.  In honor of this amazing team, NASDA along with Quail Run Labradors and Revolution Dog Sports has developed the Clooney Award.  This award is given each year at the Invitational to the team or teams representing NASDA through versatility, teamwork and sportsmanship. The award is presented with a limited edition copy of the original painting by Dee Dee Murry created from our favorite photo of Clooney by Bex Munson.
In Celebration of Clooney
BISS GCH CH RATCH MTLCH MULCH MSDCH MLIOCH Quail Run's Oceans 12, BN RN RATM CZ8G SWN SHDN SEA SIA DJ BCAT CGC TKI WC RATI
​TL-IIX2 TL-IIIX2 UL-IIX2 UL-IIIX LI-I TB-I VL-B UG-I RLI
April 26, 2014 – December 19, 2021
Loved by Linda Coogan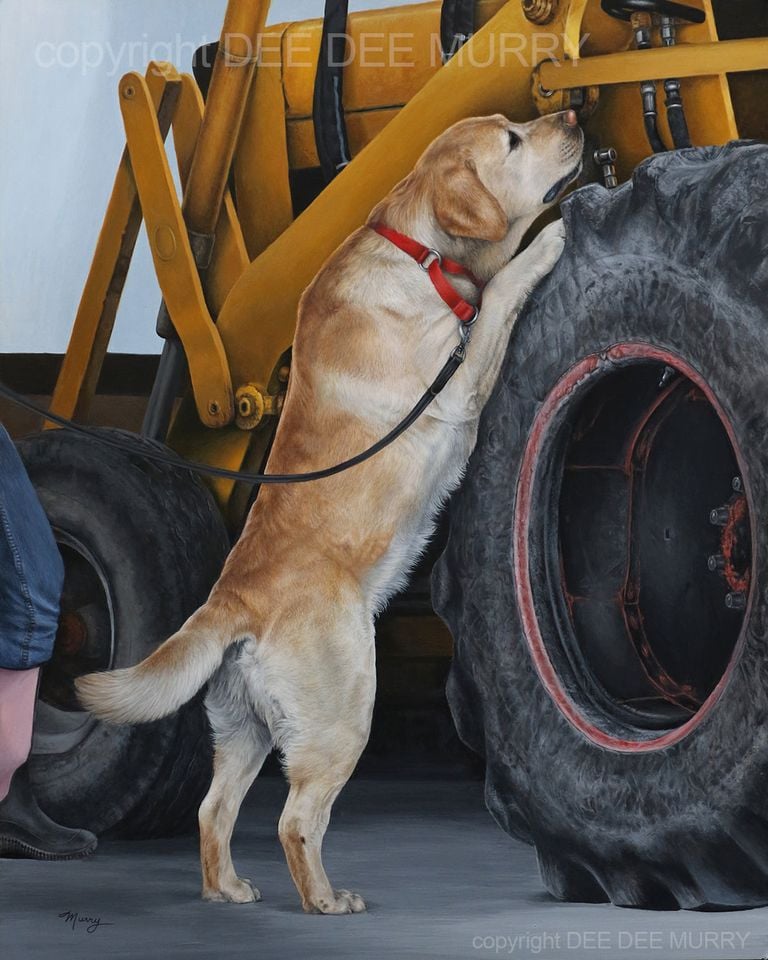 At the 2022 Invitational the first three awards were presented to:
Matt & Stephanie Reed with Nero
Penny Scott-Fox and Blaze
Donna Hofmeister and Jack
A huge thank you to Cindy Freeman, Carrie Stroble, Angelique Shear, artist Dee Dee Murry, photographer Bex Munson, Revolution Dog Sports, Stephanie Reed and our friends and family who helped create this award.