Please join us as we welcome Angelique Shear as the new Director of Events!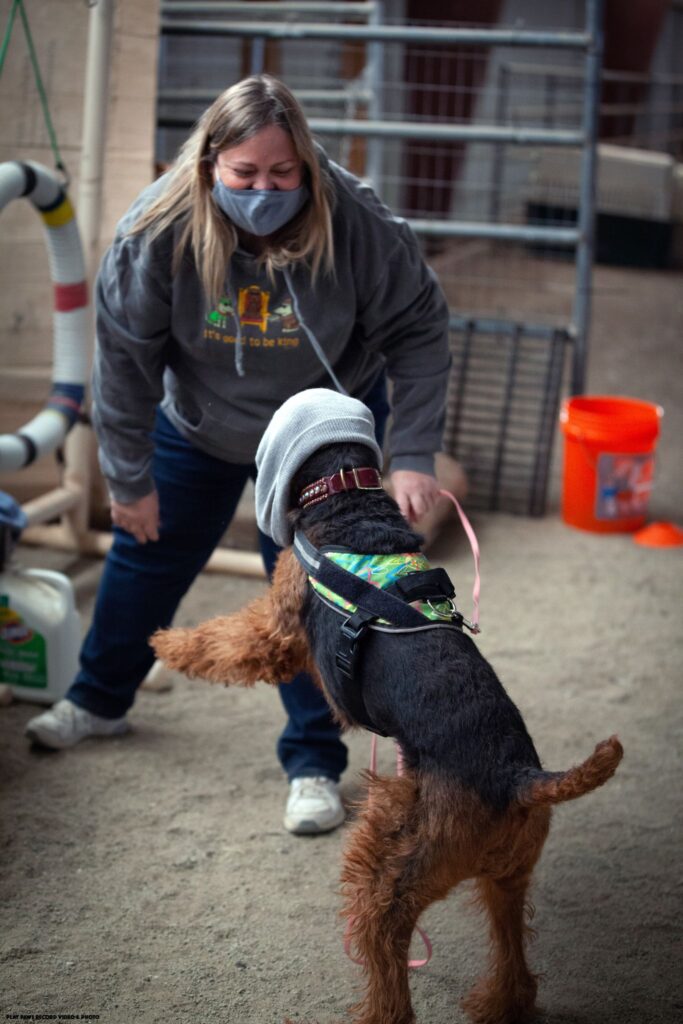 Angelique has been an integral part of the growth and development of NASDA on the West Coast and surrounding regions as both a host club and senior judge. Located in California, Angelique competes in variety of sports and activities with her Airedale Terriers Mazie and Fergie. She brings years of management and event experience to NASDA and is excited to take on this role.
The Director of Events is responsible for:
Reviewing and processing trial sanctioning requests
Reviewing event premiums from host clubs
Monitoring event result submissions
Reviewing event results and submitting for processing
Starting January 15, managing event result corrections
You may email the Director of Events at [email protected] effective immediately. Please join us in congratulating Angelique on her new position!
Photo by Play Paws Record